If your Facebook audience responds well to visual content, then you should seriously consider sharing Instagram posts on Facebook.
Sharing some of your best Instagram content on Facebook will add some variety to your feed and improve organic reach. In this article, we will show you ways in which you can republish Instagram content on Facebook.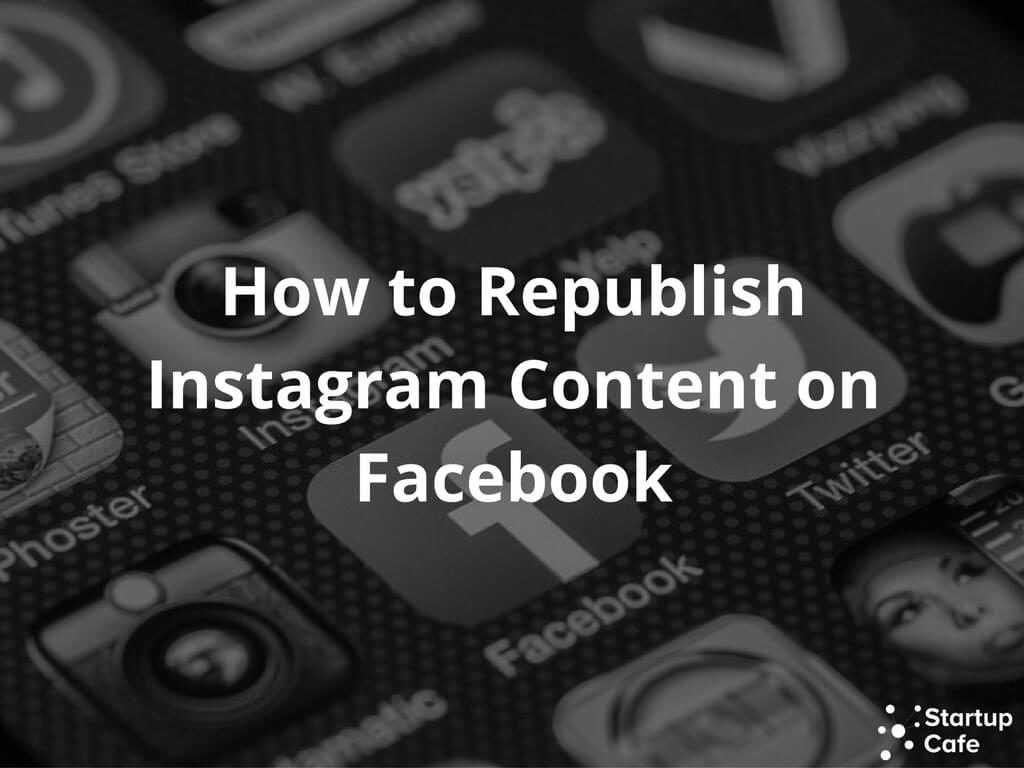 Why Share Instagram Content on Facebook?
As you might be aware, Facebook's recent algorithm changes have its organic reach even worse. Facebook's algorithm gives news feed priority to posts from friends and family. As a result, businesses are facing the effects of reduced organic reach.
Fortunately, there is a way around it without spending money on Facebook. And that is to leverage existing content on your Instagram account by republishing posts to Facebook.
Recently, Social Media Examiner shared a screengrab of Azur Vibes' Facebook insights (see below) which has 2,000 followers. The post types shown in the image below from top to bottom are 360 photo, article link, video, and Instagram.

As you can see, the Instagram post had more than double the organic reach compared to the other three post types. It also reached almost double the number of followers Azur Vibes' Facebook page had.
While it's too early to suggest that republishing Instagram content on Facebook significantly improves organic reach, there's enough evidence to support the idea that Instagram posts get better reach and engagement on Facebook.
Here are 3 easy ways in which you can republish Instagram content on Facebook.
3 Ways to Republish Instagram Content on Facebook
1) Publish the Instagram Post URL to Facebook
The easiest way to republish your Instagram content is to copy the post URL from Instagram and paste it into your Facebook update.
Here's how you can do this:
#1 Copy the URL from the Instagram post you want to share on Facebook.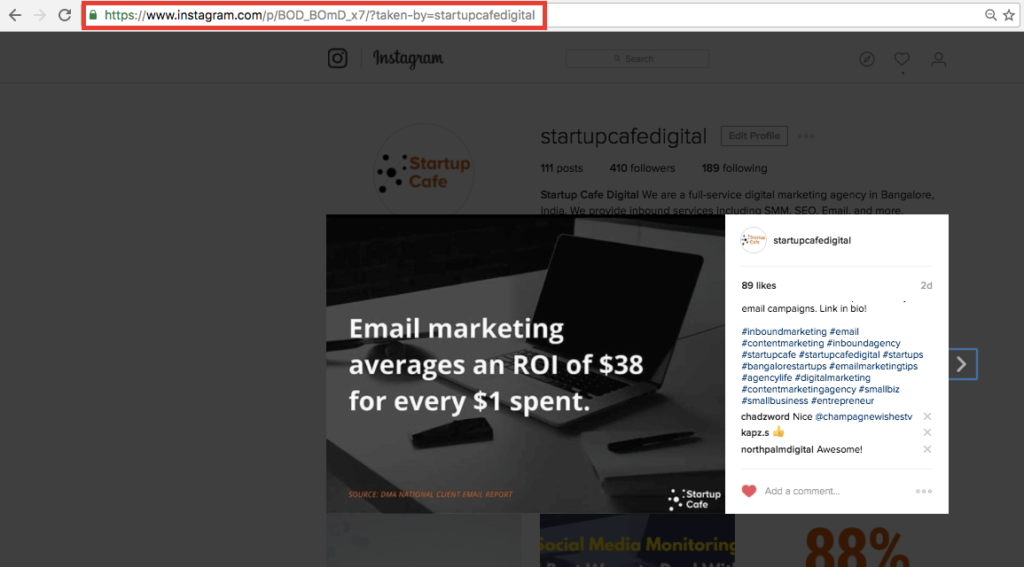 #2 Now paste the URL into your Facebook page status. Here's what the post will look like once the post renders.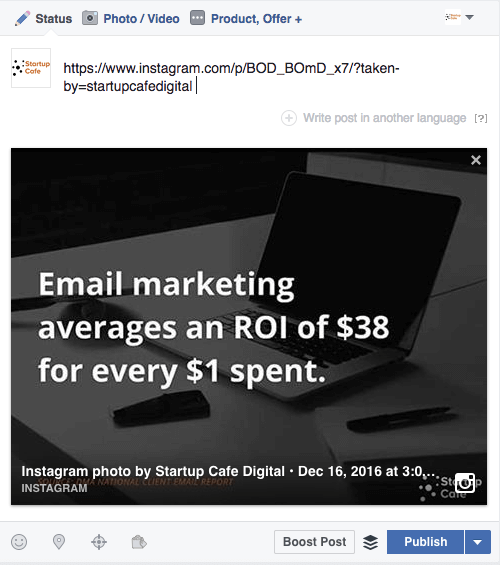 #3 Next, delete the Instagram URL from your post and write your status update.
2) Use the Instagram Embed Code to Post on Facebook
This technique is a slight variation on the one above. Some suggest that this technique gets better reach, so you can test it yourself.
#1 Find the Instagram image you'd like to share on Facebook and click on … icon in the lower right corner of the image to get your embed code.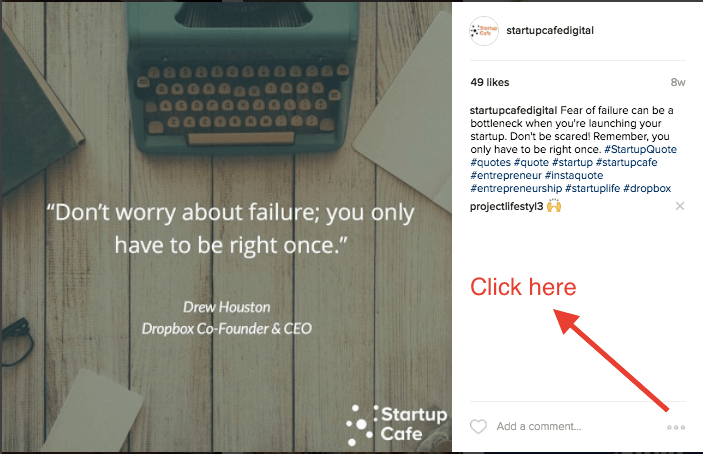 #2 In the pop-up menu, click Embed.
#3 Go to your Facebook page and paste the code in a new status update. Once the Instagram image renders, delete the embed code and update your status.
Then schedule your Facebook post for a specific time and click Publish.
3) Use the Post to Facebook Option on Instagram
Another way to republish Instagram images to Facebook is to use the automatic "Post to Facebook" option when you're uploading a new Instagram image.
However, you won't be able schedule your posts unlike the other two options. Furthermore, the caption for your Instagram post will be replicated on Facebook, including the hashtags.
To post to Facebook automatically, compose a new Instagram post and just before sharing it, turn on the 'Post to Facebook' option.
Conclusion
Republishing Instagram content on your Facebook page is a great way to get more organic reach on Facebook. Furthermore, this new tactic may also help you get more Instagram followers.