Social media monitoring allows brands to measure the impact of campaigns, identify opportunities for engagement, assess competitor activity and share of voice, and be alerted to impending crises. It also allows you to track negative feedback or comments about your brand or products on social media and respond to them in a timely manner.
The proliferation of social media means 'brand-bashing' is now easier than ever.
So what's the best way to deal with negative comments that crop up from time to time? That's the question we'll try to answer in this article and we'll also recommend 3 of the best social media monitoring tools you can use to track your brand mentions.
Here are 5 best ways to deal with negative comments about your brand on social media.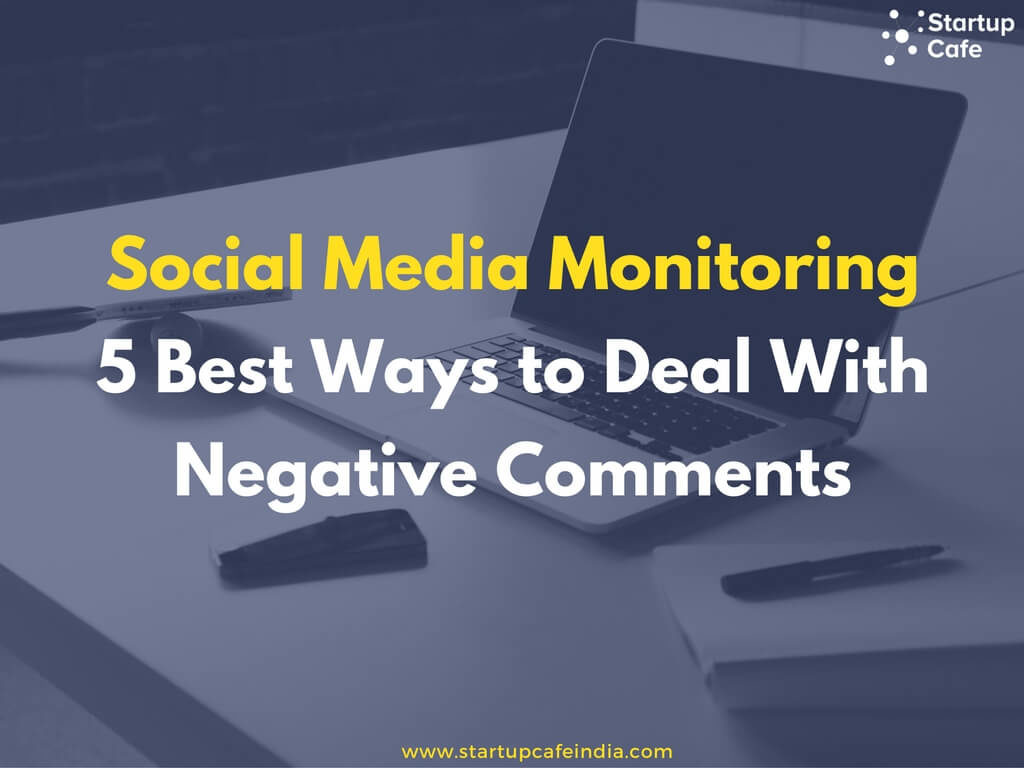 5 Best Ways to Deal with Negative Feedback on Social Media
1) Don't delay in responding: Never let negative comments go unanswered. The more you delay, the more time others have to see the negative comment that is left unanswered. Reduce the damage caused by negative comments by responding to them immediately. By addressing negative comments about your brand promptly, you are also showing your dedication to people who actually like your products or services.
2) React publicly: Whether it's through leaving a reply to the comment on the Facebook wall or via tweet, respond to the negative comment publicly. Let others see that you are dedicated to solving your customers' problems and grievances. Don't send a Twitter DM instead of replying directly to the tweet. If you're finding it difficult to deal with the person, take the communication with them to a private channel.
3) Be apologetic: If someone is complaining about your product or service, apologize to the person for their unsatisfactory experience. Follow the "customer is always right" approach. Doesn't matter whether the criticism is warranted or not; just say you're sorry! If the person you're dealing with is being unreasonable or complaining needlessly, others will eventually realize that and won't think anything of it.
4) Appreciate their feedback: Treat the negative comments as constructive criticism. After you've apologized for their unsatisfactory experience, let them know that their feedback is appreciated and that you'll do everything possible to improve their experience with your product or service henceforth.
5) Pick your battles wisely: Here's the brutal truth: there are some people out there who like stirring up some controversy just for the sake of it. Their sole purpose of having a social account is to complain and seek attention. These people are called Negative Nancys and it's better that you don't engage with them. Decide what's worth responding to and pick your battles. Does this Negative Nancy-type have a following? Are other people responding to his/her negative comments? Monitor these things and then decide whether it's worth the time and effort to respond to this person.
So these are 5 best ways to deal with negative comments on social media.
In order to respond to negative comments in a timely fashion, you need the help of social media monitoring tools to keep a track of mentions and conversations about your brand. We recommend the following tools.
3 Social Media Monitoring Tools to Track Negative Feedback
1) Social Mention 
Social Mention is a free tool which allows you to track brand mentions and interactions in an easy-to-digest visual format. Just type in your Twitter handle and click Search to see the links to your mentions. You can also get an RSS feed of your mentions to get alerts.
(Note: Since this article was published, Social Mention has shutdown for unknown reasons.)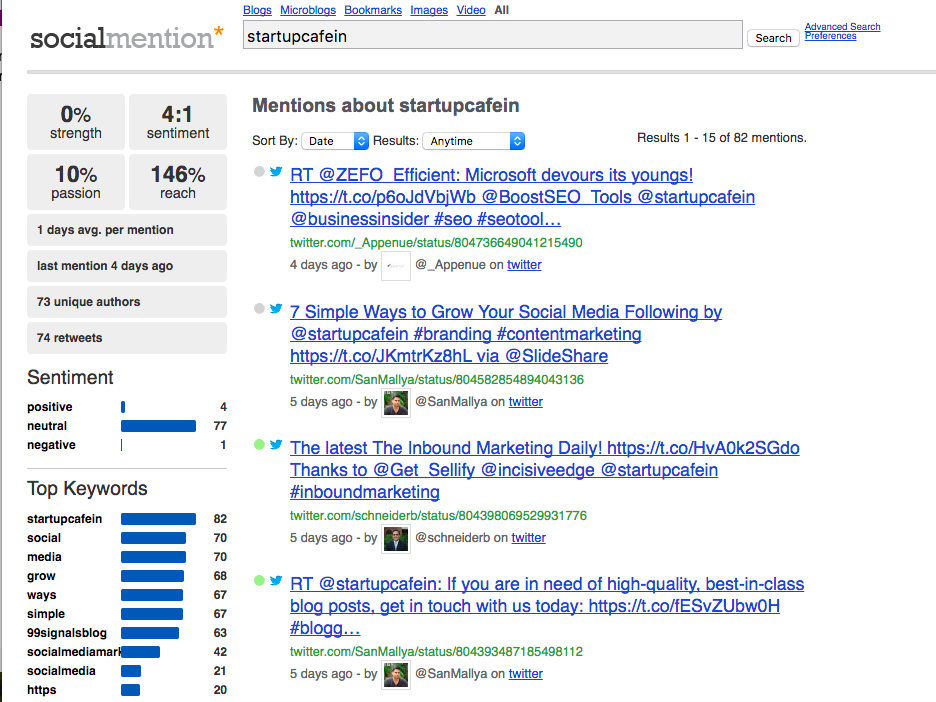 2) Hootsuite
In addition to scheduling content on your social media accounts, Hootsuite also allows you to monitor social media conversations about your brand. In order to monitor your brand mentions, you just need to create a new stream on Hootsuite with the keyword that represents your brand.
Once you've added the stream to your Hootsuite dashboard, you can track mentions of your brand on Twitter and Facebook.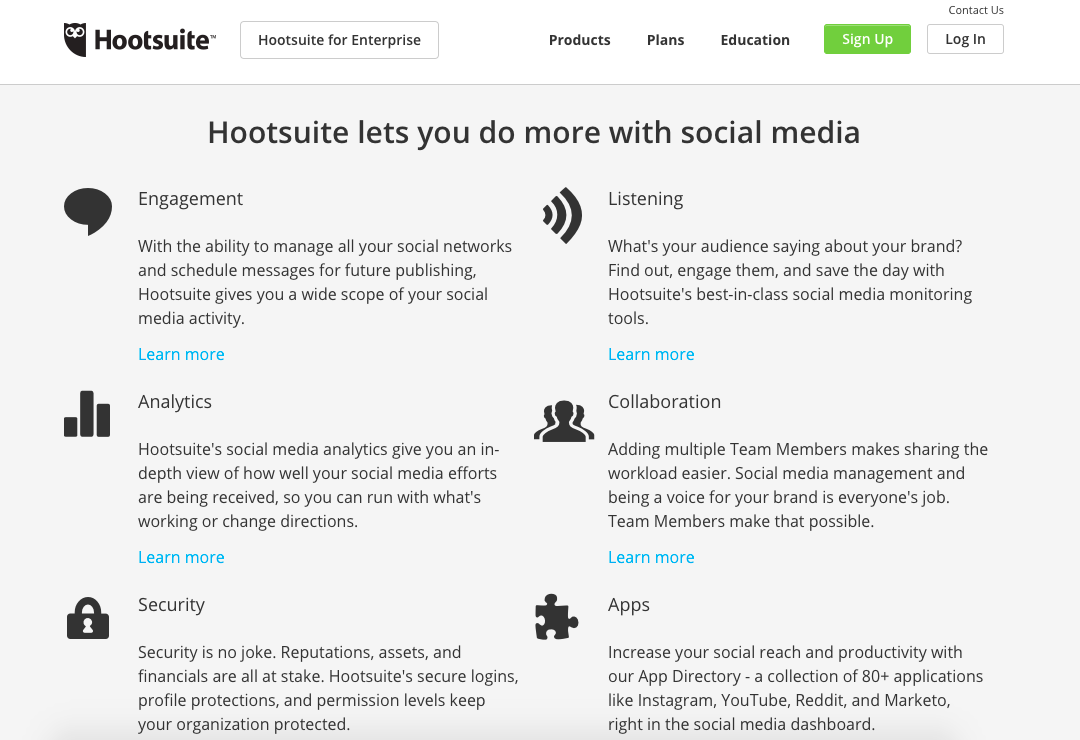 3) Mention
Not to be confused with Social Mention, Mention is one of the newer tools that replaced Google Alerts.
Mention allows you to monitor millions of sources in real time and in 42 languages, so you can react and interact. Mention currently offers a 14-day free trial, and then a variety of plans from which to choose. The free basic plan is one alert, one user, with 250 mentions/month.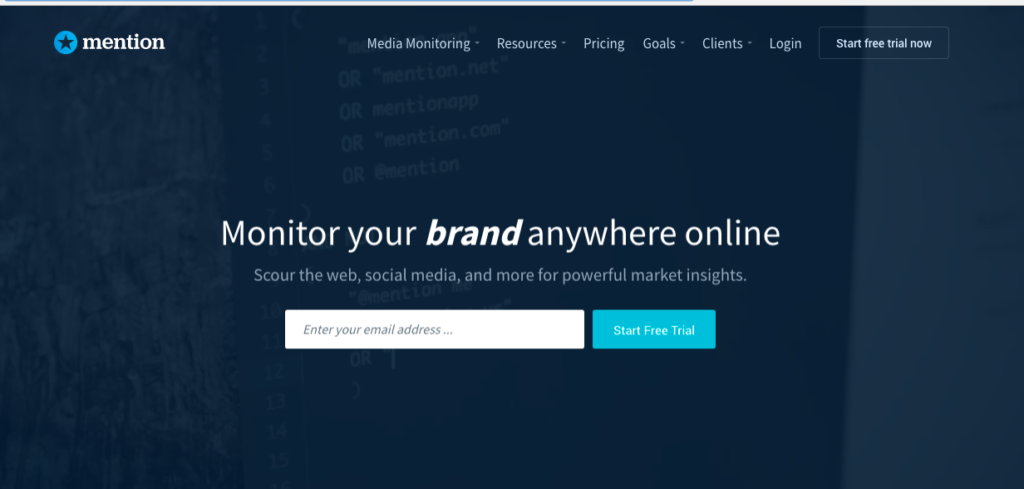 So these are the 5 best ways to deal with negative comments on social media and the 3 social media monitoring tools which can help you keep a track of your brand mentions.
How do you deal with negative comments? Which social media monitoring tool do you use? Leave your thoughts in the comments section.
5 Ways Brands can Deal with Negative Comments on Social Media [Infographic]