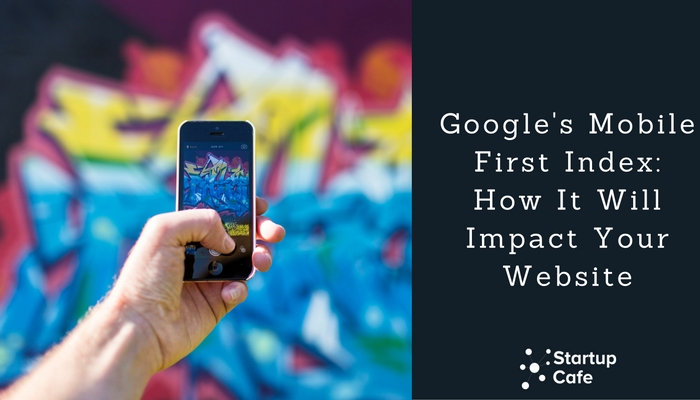 Google has officially announced that it will start maintaining a mobile first index. Since the announcement, SEO professionals and small business owners have been concerned about what this could mean for their site's search engine rankings.
In this article, you'll learn what exactly is mobile first indexing and how you can make sure your site is ready for Google's latest update.
What is Google's Mobile First Indexing?
To know what mobile first indexing is, we first need to understand how Google and other search engines crawl and index data. 
All search engines have four important components to their search algorithm – crawling, indexing, retrieval, and rankings.
Crawling is the process by which Google follows links on the web to discover pages. 
Indexing is where Google turns a particular webpage into something useable for its ranking algorithm and stores it in their database. 
Retrieval is the part where the engine says "give me everything relevant to this query."
Ranking is where it all boils down to.  It's where they order the results based on the number of ranking factors that SEO professionals obsess over.
Google currently uses its Googlebot desktop crawler to create their index. Until now, they weren't creating a separate index for mobile, but crawling search results with mobile Googlebot to determine the mobile-friendliness of the website. 
This used to cause several problems for users searching for relevant data on Google. For instance, when a user sees something relevant in the search snippet, clicks on the result, only to be redirected to a page (most likely a mobile app) that doesn't contain the search snippet they found earlier, affecting the user experience. There were too many cases like this because of which Google decided to take action by creating a mobile first index.
How Mobile First Index Will Impact Your Website
When it comes to mobile first indexing, there are 3 scenarios you need to consider:
When a site is responsive

When a site has 2 versions – mobile and desktop

When a site doesn't have a mobile version at all
Let's deep dive into each of these scenarios.
1) Responsive Sites
If you have a responsive website, then this new method of indexing from Google will have absolutely no impact on your search rankings. If you're concerned about the responsiveness of your website, you can check the following resources to do everything possible to make sure your site is mobile-friendly.
2) Site that Has 2 Different Versions – Desktop and Mobile
If your site has different variations for desktop and mobile, then Googlebot will only crawl the mobile site and therefore the content on your mobile site will be indexed. So, if you have content on your site that is accessible on desktop only, then this will not be crawled by Googlebot.
Websites which fall under this category will be impacted by Google's mobile first index. So what's the solution? It's simple: make your site responsive.
These two resources below should help you get a responsive, mobile-friendly website
3) No Mobile Site
If your site has no mobile version and is not mobile-friendly, your site will still get indexed by Googlebot mobile. However, your site will not get the "mobile-friendly" designation and will rank lower to other mobile-friendly websites. Since the "mobilegeddon" update by Google in 2015, these sites are not ranking high in search results anyway, so Google's latest algorithm update will have no impact on websites which are not responsive.
Conclusion
Google's mobile first index once again shows Google's preference for mobile over desktop. If you don't have a responsive website yet, now is the time to optimize it for mobile to make sure that your search rankings don't plummet further. Today, having a mobile-friendly website for your business is an absolute must.
If you'd like to read more about Google's mobile first index, check out these articles: