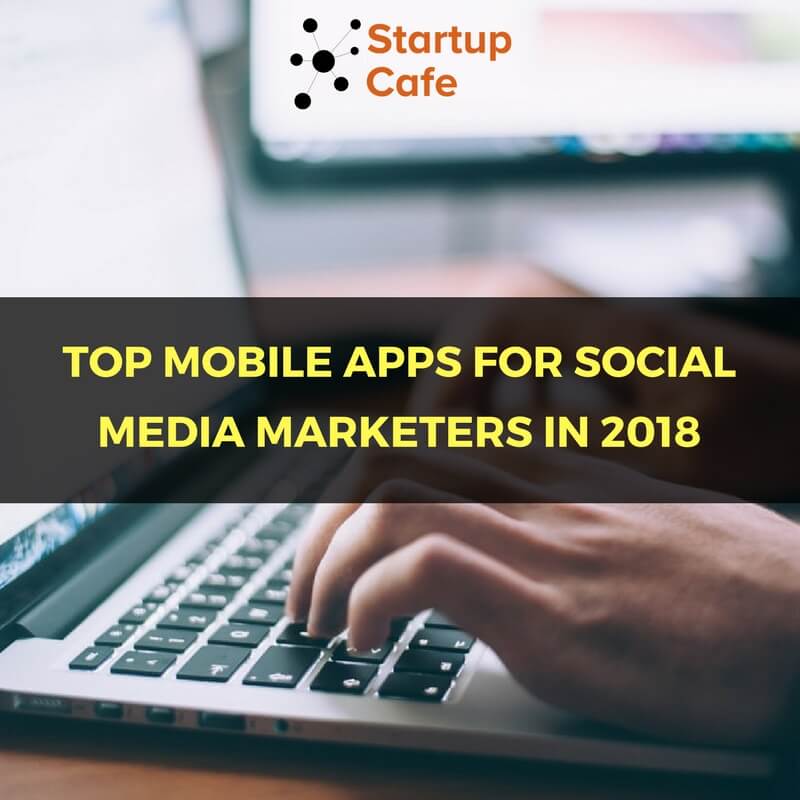 Social Media today is not what it used to be a year ago. Being marketers, we always need to be on our toes, implementing anything or everything that promises to improve our productivity and efficiency.
Today, more than 56% of internet usage is through mobile devices and this number is only going to increase in 2018. This calls for marketers to evolve and change our strategy accordingly.
Here is a list of  11 social media marketing apps to have in your toolbox to further improve your productivity in 2018: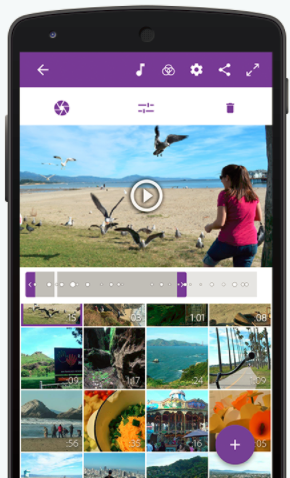 Video-based content is highly popular on social media channels and it will continue to grow this year. If one of your goals in 2018 is to implement videos into your social media strategy, Adobe premiere clip will come to your aid.
This free app for Android and iOS helps you add a professional touch to your videos with a variety of customization options like soundtracks, lighting, and editing.
You can choose from the automatic or free-form customization mode based on how you want to edit your videos.
The clips can be saved on creative cloud and shared whenever you need them.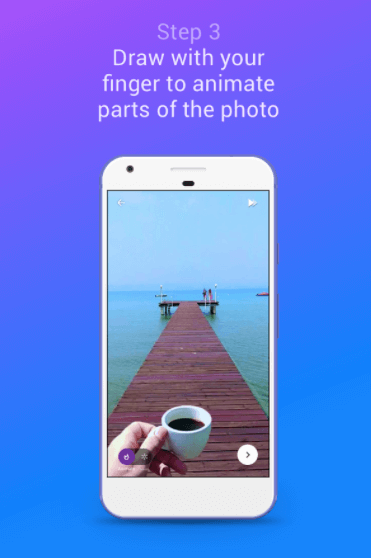 This is a free app that helps create stunning cinemagraphs or living photos which you can share on your social media accounts.
The special feature of this app is that you can animate specific parts of the videos and isolate it from the rest. The app is easy to use and only requires a little creativity on your end.
With top-notch stabilization algorithm, Loopsie cancels out the shaking hands' effect and helps you create living photos on the go.
Since the app is freshly out of the cradle, there are no ads or in-app purchases for the time being.
With Instagram stories growing in popularity, Loopsie will be a handy tool for all social media marketers.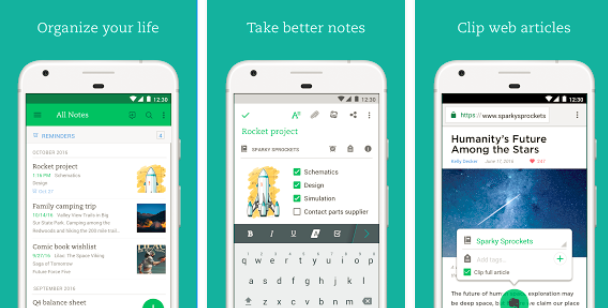 You might've tried different apps for note taking and organizing your tasks. But there is nothing to beat Evernote in its game.
As social media marketers, we are constantly hit by different ideas. Evernote helps marketers record their thoughts as they come and categorize them for later use. You can take notes in a variety of formats like texts, sketches, audio, photos, video, PDF's, web clippings and more.
Evernote can be synced with three devices with its free version. You can try the pro version if you are already familiar with Evernote and would like to explore more of its advanced features.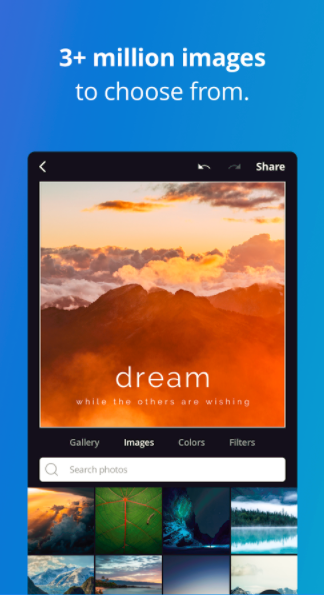 Canva has been the bible to many marketers for creating social media graphics.
Visuals are a huge part of social media strategy. With countless ready to use templates and designs, Canva is a must-have tool in your toolbox.
Canva app will immensely benefit people who are inclined towards using their mobile devices for creating graphics
Whether you are planning a pic-collage, an infographic, social media post or a web poster, you can create beautiful designs and professional graphics on the go with Canva.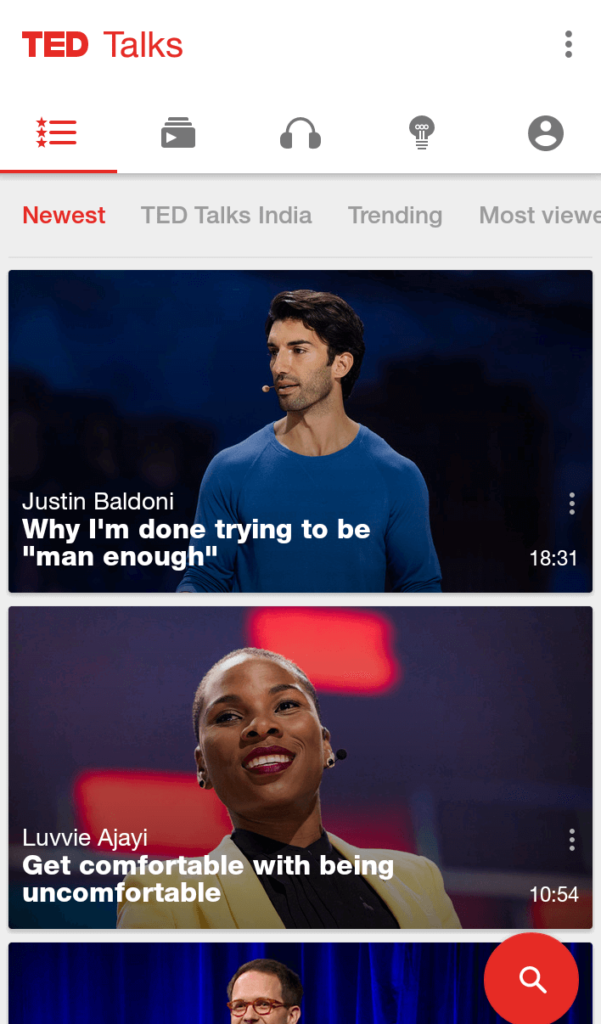 We all need motivation to follow through on important projects, especially when we don't feel like working.
With this app installed on your device, you can access the wide collection of TED talks from remarkable people, right where you are.
Along with a high dose of inspiration, the app also offers other features like the TED Radio and other cool options.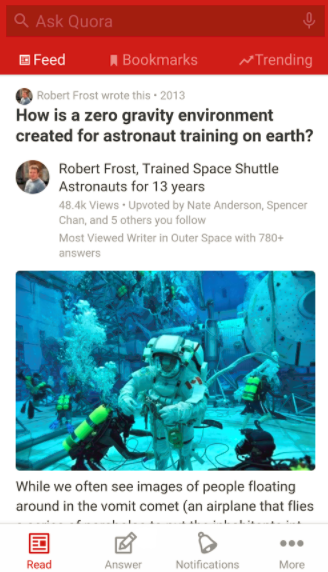 Looking to be an authoritative figure on the internet? Quora is your answer. (That's what Quora is good at, Answers!)
Quora is a portal for entertainment and education for many. But, it has become a very important marketing channel for brands and businesses to connect with their audience.
By tracking relevant topics with the help of notifications, you can select important questions to answer and slowly build dominance in your niche. By doing this, you will be seen as an authority on your chosen topic.
Quora can also help you learn about topics of interest by following threads that are answered by experts in the niche.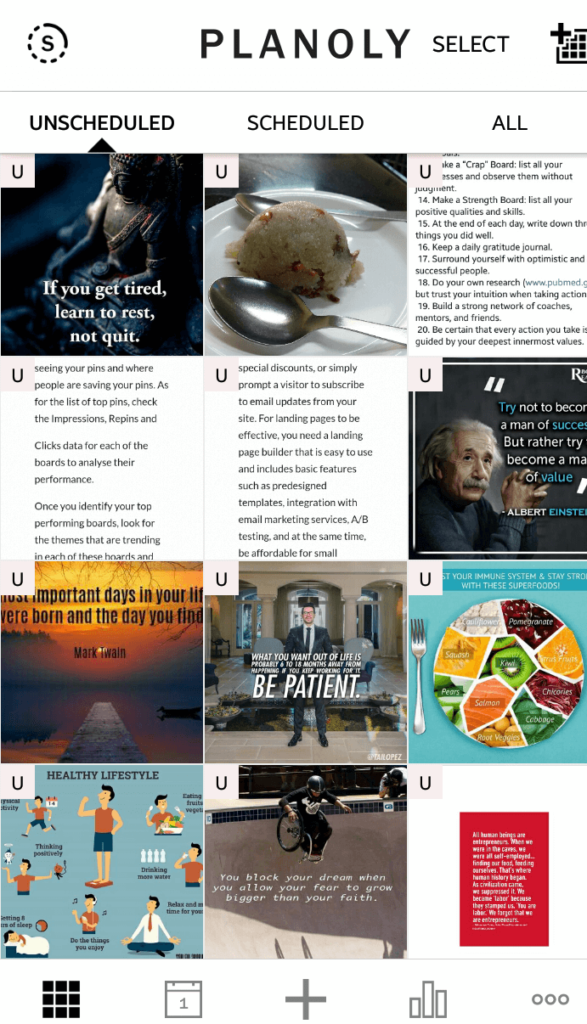 Planoly is the first visual planner and scheduler for Instagram. This Instagram management app helps to plan your images and then visually see how your Instagram profile feed will look like.
Along with scheduling your posts, you can also track metrics like Likes per Post, Follower Gain/Loss, and other common ones.
To serve as a relief to Instagram users, Planoly has recently introduced line breaks in captions. The app has a neat design and helps users to easily navigate and use all its wonderful features.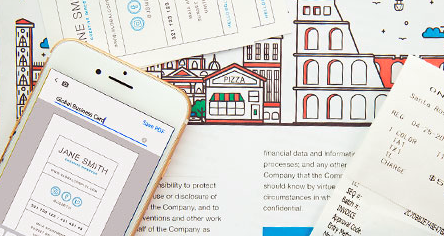 This app from Adobe is a powerhouse. Gone are the days of trying to convert docs to PDFs. This free app turns your device into a portable scanner that recognizes text automatically.
With its advanced image technology, adobe scan helps you turn anything- receipts, notes, documents, pictures, business cards, whiteboards- into PDF with content you can reuse.
You can turn your scan into high-quality PDF that unlocks content through automated text recognition.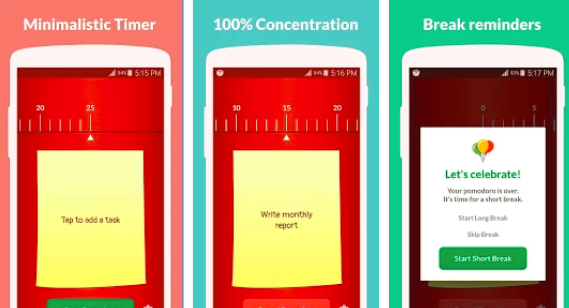 Being social media marketers, anything that helps improve our productivity is a huge advantage.
Pomodoro Timer Lite is based on the Pomodoro technique, which is a popular time management method developed in the 80's. It involves breaking down your work into 25-minute intervals separated by short breaks.
With its minimalist design, this app is as simple as it can get. You just have to enter the task you are focused on and start the timer. Work on your task until the timer runs out.
The science behind this technique is that taking a 5-minute break after every Pomodoro refreshes our brain and body and increases our productivity. The app is free from ads, to ensure 100% concentration.
Available only for Android
Other versions of Pomodoro planners are available for iOS.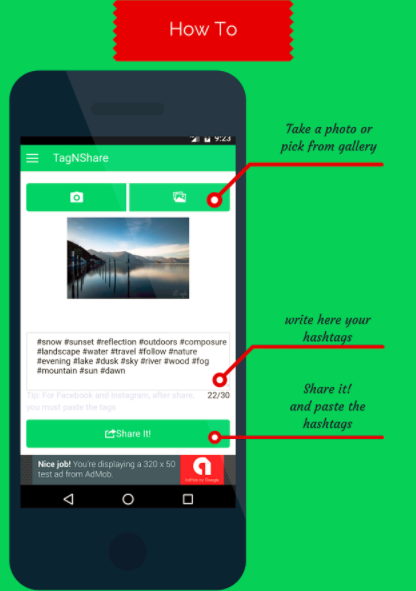 Tired of looking for the right hashtag for your photos? TagNShare helps you do just that.
With every variety of photo you upload, TagNShare recognizes the image (and also text) and returns the most popular hashtags for it. TagNShare also allows you to share your photos on social platforms like Facebook, Instagram, Pinterest Twitter, and Tumbler.
This app keeps updated hashtags to keep up the number of likes for your posts.
Available only for Android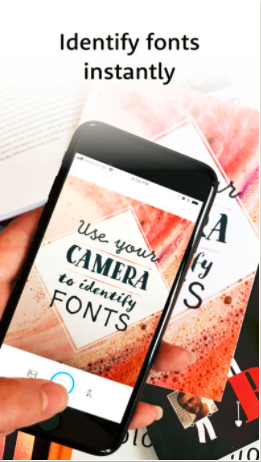 WhatTheFont is a free iOS and Android app that helps to identify fonts in a snap. Take a photo of any design you like and WhatTheFont will tell you what fonts were used.
This app is great for designers and crafters. It comes handy when your client sends you an image but doesn't know what fonts were used.
You can enter your own text and try the fonts on the spot. WhatTheFont also gives ideas and inspiration for font options for your own projects.
In Conclusion
A key aspect of being a great marketer is evolving with time. Smartphones today are helping marketers be twice as productive with real-time marketing ability. Using the apps discussed above will give you the necessary juice to check off all your social media goals in 2018.
Is your business using the right social media strategy to attract inbound leads? Let us help you leverage the potential of social media to drive traffic and acquire new customers. Learn more about our social media marketing services to grow your business!