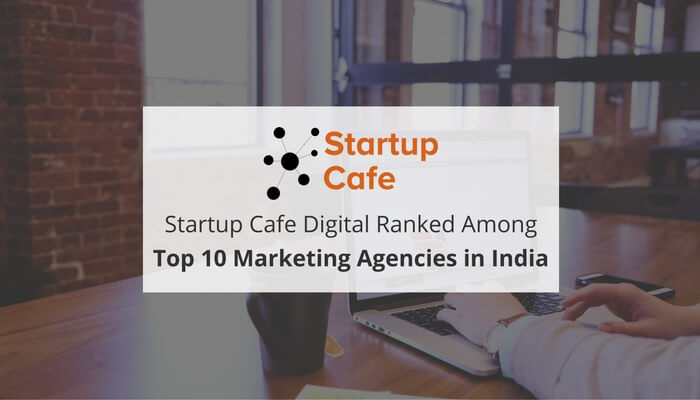 2016 was an incredible year for inbound marketers in all corners of the world, but it was even more incredible for us at Startup Cafe Digital.
The team at Startup Cafe Digital is proud and honored to be featured in Silicon India's "Top 10 Marketing Companies in India" for the year 2016. It feels awesome to end 2016 on such a high note and to be recognized for some of the exciting work we did and projects we undertook in 2016.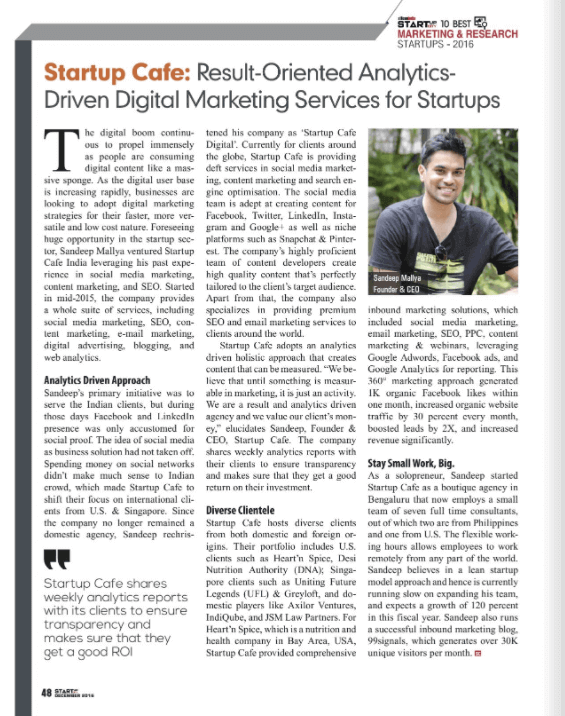 Over the past few months, Startup Cafe Digital has worked with several businesses across the world and helped them generate high-quality website traffic, acquire qualified leads, and boost conversions through inbound marketing. We now have clients in USA, India, and Singapore. Our analytics-driven approach continues to impress existing clients and helps us acquire new ones.
"We are thrilled to be featured in Silicon India's list of top 10 marketing companies in 2016," said Startup Cafe Digital Founder & CEO, Sandeep Mallya. "It feels great to be recognized for some of the outstanding work we did this year and the processes we developed for our clients. I'm sure 2017 will be even better as we continue to evolve as a company and as an inbound marketing force to be reckoned with."
We can't wait to see what 2017 has to offer. Here's to a great year ahead!
To learn more about how Startup Cafe Digital can help you generate leads and improve conversions, contact us today.